Mortgage Blog
INSPIRE | GUIDE | LEAD | ACHIEVE
Tips For Buying and Selling a Home During COVID-19
October 21, 2020 | Posted by: Chad Kruger
The coronavirus pandemic has disrupted buying and selling activities within housing markets around the world. While fewer homes have been listed for sale, the industry overall is gradually recovering. Prospective buyers can still make purchases, and sellers list their properties while adhering to local safety and prevention protocols.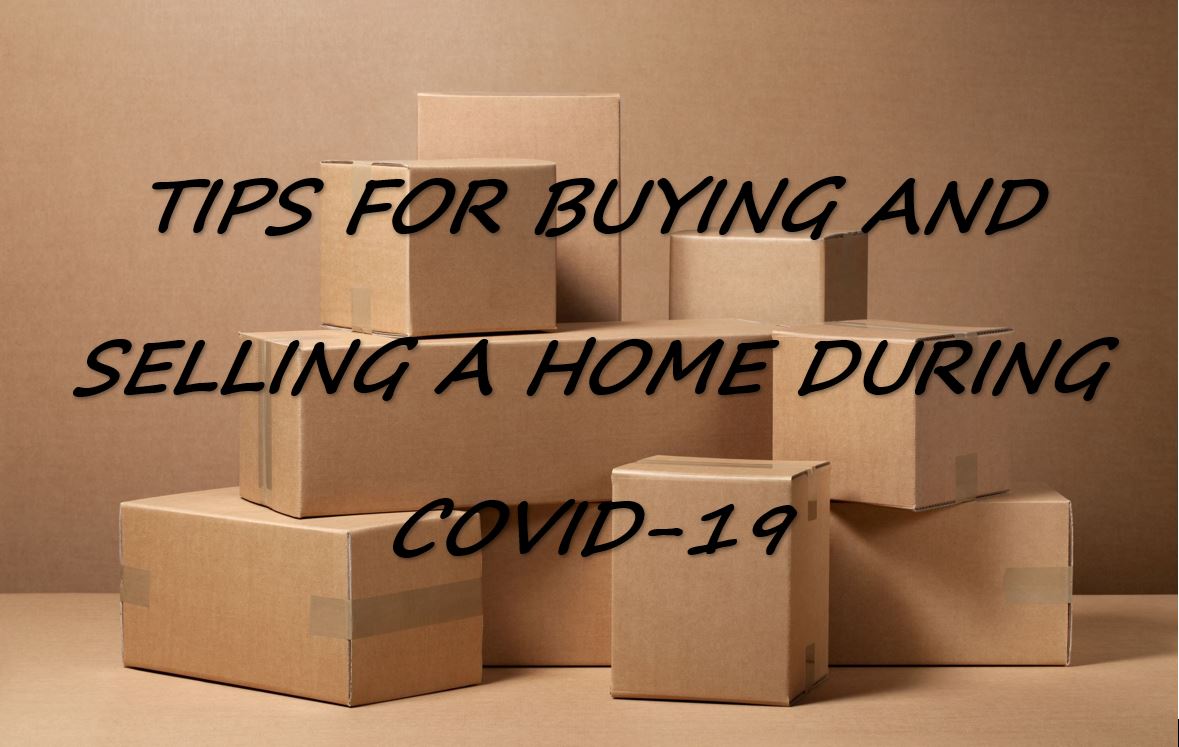 When this year started, the Real Estate Market was showing signs of steady growth until the novel coronavirus impacted the industry in March and April. Wih the implementation of stringent restrictions put in place to limit the spread of Covid-19, homeowners took a very cautious approach, trying to not make purchases or list their properties. There are reports showing mortgage applications falling up to 24%, despite ultra-low mortgage interest rates.
Now that's not to not say the hopes of shopping for and selling a home are entirely shuttered. Those who were on the verge of selling or want to buy a home can still do so.
Here are some valuable tips for selling and buying a property at a time when social distancing, wearing facemasks the use of sanitizers the norm.
Speak to an Agent
Most Real Estate Agents (Realtors) have communication protocols during the coronavirus crisis. They leverage technology to speak with property buyers, offer virtual tours, negotiate, and even finalize agreements without having to meet in person.
If you are interested in a property and are looking to put in an offer, call to your Realtor for assistance on how to proceed. They can help coordinate the best way to see the property, including the possibility of a virtual tour, so you can view the property and assess its condition.
If you are looking to sell a house, Realtors understand the market well and can provide a fair market property estimate or help coordinate an online appraisal if required.
In-Person Showings
Enlisting the services of a licensed Realtor can greatly reduce the amount of time and energy you spend on selling your home. They will coordinate all the open house activities and showings while taking the necessary health precautions during the COVID-19 pandemic.
If you're planning on hosting an open house on your own, supply hand sanitizer at the entrance and be sure to perform pre-screening procedures on potential buyers to trace their contacts if they've recently travelled.
Prepare the Home
While many entertainment venues, sports, and other social areas are closed, take advantage of the extra time to prep your home for the market. Preparation might include anything from mowing the lawn, shovelling driveways and sidewalks, exterior repairs, tidying the gutters, and decluttering the interior.
Start with a DIY approach to scale back the workload before calling the professionals for help. Do a online home improvement search to find extra décor which will enhance the visual appeal of the home.
Do Your Homework
Despite the slump in home listings, there is still excellent property availability. This is a time to examine the market and find your preferred property types in the communities you like. Do not limit yourself to a few selected areas. Extend your search to other surrounding regions which may have homes with excellent value, location, and amenities.
As you spend extended time indoors, it's a chance to assess your current home and determine its functionality and comfort. This will help you prioritize what's important when searching for and consequently buying a home.
Contact us if you any questions or concerns when buying or selling during the COVID-19 pandemic.