Mortgage Blog
INSPIRE | GUIDE | LEAD | ACHIEVE
When Is Mortgage Refinancing a Bad Idea?
October 13, 2020 | Posted by: Chad Kruger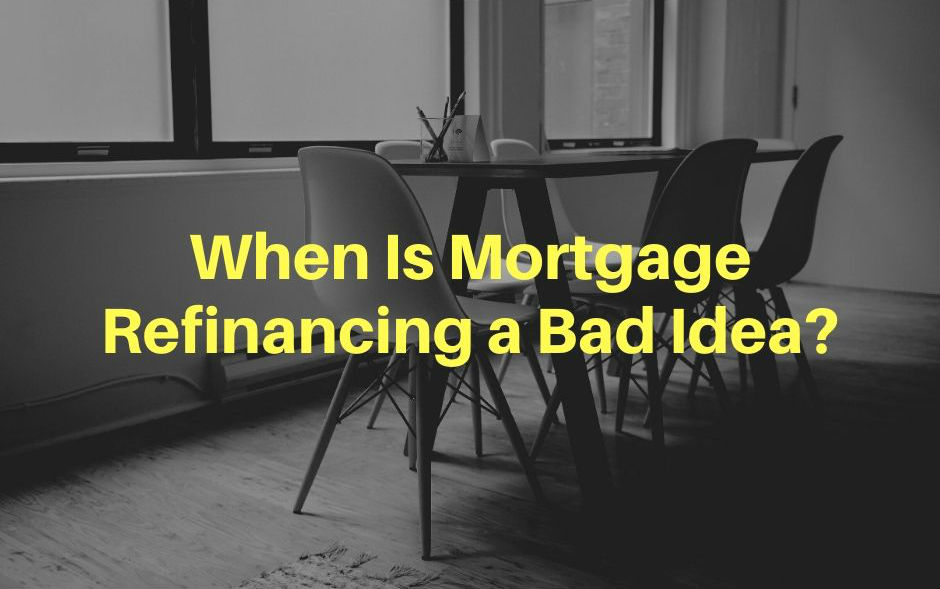 Property owners regularly refinance their homes and commercial properties. As your credit improves and you have increased equity in a property, it may make fiscal sense to refinance when interest rates drop. The move can save you thousands of dollars in interest costs over a couple of years.
However, in some cases refinancing a mortgage may not the best thing to do. When you speak to a mortgage professional or realtor, we'll review what you need to know so that an informed decision can be made about how to best proceed with a refinancing plan.
Are There Penalties?
Potential penalties are a risk for refinancing home or commercial properties. Mortgage agreements typically contain clauses that allow lenders to assess fees for refinancing and/or paying down a mortgage loan quicker than the terms allow. In some situations, a mortgage may contain a clause that allows the lender to assess a penalty when the borrower pays more than 10-20% on the outstanding balance of the loan. If the penalty ends up costing the borrower thousands of dollars in interest, it may not be worth it to refinance the property.
Closing Costs
In addition to the potential penalty cost, there are typically also closing costs that must be paid on a mortgage refinance and these costs are typically difficult to avoid. As a refinance is essentially a new mortgage, there are the usual closing costs that have to be accounted for. These costs may be paid in cash or sometimes they're simply added to the outstanding balance. However, it's important to accurately gauge the amount in order to compare it against the cost savings of the refinanced mortgage. As a property owner, you'd have to ask yourselves if it's worth it.
Borrowers should also be careful of 'no closing cost' refinance deals. More often than not, these fees wind up somewhere. As an example, the interest rates associated with these loans maybe a quarter or even half a percent higher. That translates into more money owed regardless of whether it's called a closing cost or not.
Other Costs
Other cost considerations before you refinance include paying a lawyer / solicitor and relocation anticipation penalties for homeowners who refinance and plan to move in three to five years. By understanding all the costs involved and weighing them against the potential savings, you can make a smart financial decision about whether to refinance or not.
While refinancing makes sense in many situations, it's important to enter into these deals knowing all the financial considerations. Mortgage Professionals can help make great borrowing decisions by helping to educate you of all the refinancing risks.
Contact Us Today!